GROUP FITNESS
PERSONAL TRAINING
MEDITATION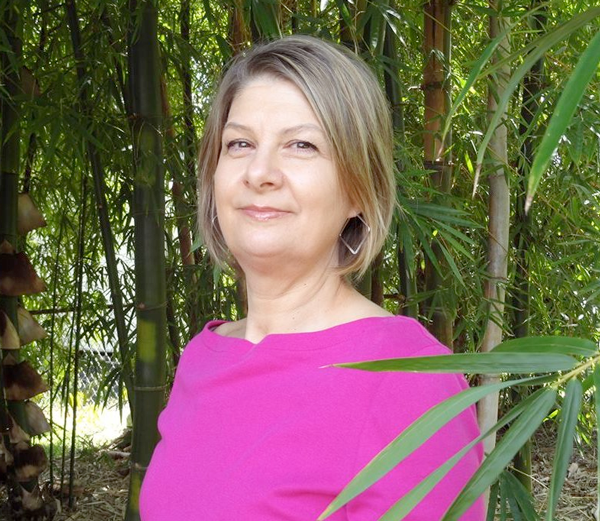 Group Meditation Fun Classes
Relax and Reduce Stress
Private Sessions Available

Relax and reduce stress with meditation. Choosing to start a practice can lead to healing of mind and body. Schedule your personal sessions to learn a five step process to inner peace.  Learn and experience relaxation of body and peace of mind, through powerful, one on one sessions with Gabrielle Barry, Meditation Specialist, Registered Nurse, MSN.
Gabrielle Barry, RN has been a health care provider and meditator for over 20 years. She achieved her Master's degree in Nursing from the University of South Florida. Gabrielle serves as a nurse in a level one trauma center, sharing her healing presence with the ill and injured across the life span. Gabrielle teaches Focused Awareness Meditation for stress reduction and relaxation, to individuals and small groups in our Fitness Fun Studio.
Focused Awareness Meditation impacts both mind and body. Research reveals meditation can lower blood pressure and heart rate variability. Meditation boosts the immune system and reverses brain aging. Emotional well-being, focus and concentration are increased by the practice of meditation.
A daily practice is needed to create an inner space which opens the practitioner to the fullest benefits of meditation. 
Experience the difference that meditation can make in your life.
Intro to Meditation
Jump start your personal meditation with 4 fantastic sessions, in our Fitness Fun Studio, designed to train the mind and body in Focused Awareness Meditation. Gabrielle leads you through a systematic sequence to relaxation and calm.
Group Meditation
Join us Tuesdays at 11 AM in our Fitness Fun Studio for a full hour of meditation and skill training. Every class is unique as we cultivate awareness in the present moment, using the Focused Awareness method. Let go of stress and experience the healing energy of our group meditation.
$30 per month

$10 per class drop-in
Private Session
Gabrielle is committed to helping you establish your personal practice in order to enjoy the benefits of regular meditation. Let's create a customized program to heal, de-stress and relax.
I'm just a beginner at meditation, but Gaby has already made me feel
welcome with her supportive, non judgmental approach. She emphasizes
the importance of being aware of one's breath, and I know I'm making progress.
My practice of meditation improves daily under Gaby's direction. I love her holistic approach bringing together for me the physical and spiritual benefits.  We are on this path together and I'm grateful that Gaby is leading the way.  
I have taken both private and group lessons with Gaby and have gained positive insight from her teachings.  Meditation provides much needed relief from these chaotic times.  It is a true joy to find heavenly peace in her classes and to bring this practice into my daily living.
Although I used to meditate many years ago, I had fallen out of practice. It was my good fortune to start meditating with Gaby. She is a natural, enthusiastic and inspiring teacher and practitioner of meditation. I felt immediately at ease, encouraged and comfortable. Gaby gives you tools so that you can individualize, personalize and develop your own style. She helps you develop your meditation skills so that you are successful. Now I begin my day letting go of any tensions, lowering my blood pressure and finding a calm place. As a result, dealing with daily difficulties seems to be less taxing. I find that I can relax easier and I no longer have difficulty sleeping. I would highly recommend Gaby as a meditation teacher whether you are a beginner or have practiced in the past. With regards and thanks,
Fitness Fun By Nan
3402-G South Dale Mabry
Tampa, FL 33629